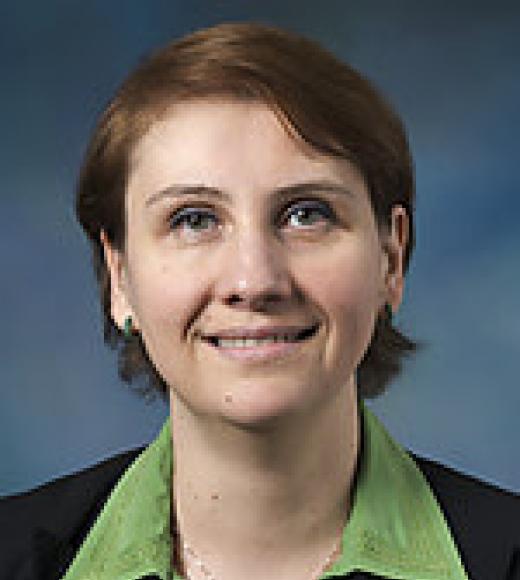 One Shields Avenue , Davis CA 95616
Bio
Research Interests
Analysis of data with complex structure, including repeated measures
Longitudinal assessments with dropouts
Clustered data with informative cluster size.
Recent Publications
Ozonoff S, Li D, Deprey L, Hanzel EP, Iosif AM. Reliability of parent recall of symptom onset and timing in autism spectrum disorder. Autism. 2017 Sep 1:1362361317710798.
Miller M, Iosif AM, Young GS, Hill M, Phelps Hanzel E, Hutman T, Johnson S, Ozonoff S. School-age outcomes of infants at risk for autism spectrum disorder. Autism Res. 2016;9(6):632–42.
Nordahl CW, Iosif AM, Young GS, Perry ML, Dougherty R, Lee A, Li D, Buonocore MH, Simon T, Rogers S, Wandell B, Amaral DG. Sex differences in the corpus callosum in preschool-aged children with autism spectrum disorder. Mol Autism. 2015;6:26.
Ozonoff S, Young GS, Landa RJ, Brian J, Bryson S, Charman T, Chawarska K, Macari SL, Messinger D, Stone WL, Zwaigenbaum L, Iosif AM. Diagnostic Stability in Young Children at Risk for Autism Spectrum Disorder: A Baby Siblings Research Consortium Study. J Child Psychol Psychiatry. 2015;56(9):988-98.
Henry SG, Wilsey BA, Melnikow JA, Iosif AM. Dose Escalation during the First Year of Long-Term Opioid Therapy for Chronic Pain. Pain Med. 2015;16(4):733–44.
Ozonoff S, Young GS, Belding A, Hill A, Hill M, Hutman T, Johnson S, Miller M, Rogers SJ, Schwichtenberg AJ, Steinfeld MB, Iosif AM. The broader autism phenotype in infancy: When does It emerge? J Am Acad Child Adolesc Psychiatry.
Education
Ph.D., University of Pittsburgh, Pittsburgh PA 2007
M.A., University of Bucharest, Romania 2000
M.A., University of Pittsburgh, Pittsburgh PA 2004