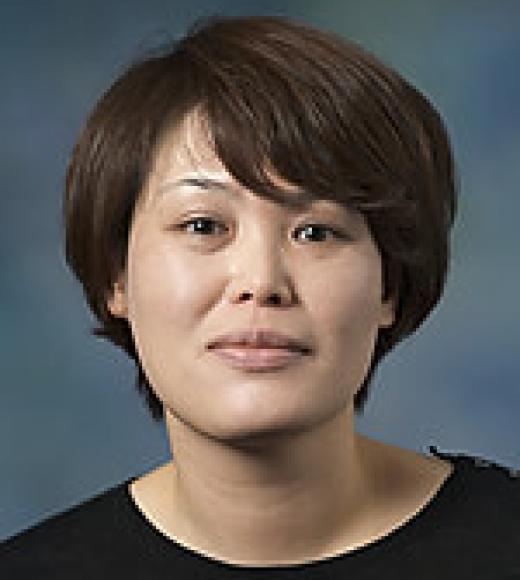 One Shields Avenue, Davis CA 95616
Bio
Research Interests
Disease biomarkers
Quantitative genetics
Post- genomics
Statistical and research methodology
Recent Publications
Taylor SL, Ruhaak LR, Weiss RH, Kelly K, Kim K. Multivariate Two-part Statistics for Analysis of Correlated Mass Spectrometry Data from Multiple Biological Specimens. Bioinformatics. 2017 Jan 1;33(1):17-25.
Wang JY, Trivedi AM, Carrillo NR, Yang J, Schneider A, Giulivi C, Adams P, Tassone F, Kim K, Rivera SM, Lubarr N, Wu CY, Irwin RW, Brinton RD, Olichney JM, Rogawski MA, Hagerman RJ. Open-Label Allopregnanolone Treatment of Men with Fragile X-Associated Tremor/Ataxia Syndrome. Neurotherapeutics. 2017 Jul 13.
Kim D, Volk H, Girirajan S, Pendergrass S, Hall MA, Verma SS, Schmidt RJ, Hansen RL, Ghosh D, Ludena-Rodriguez Y, Kim K, Ritchie MD, Hertz-Picciotto I, Selleck SB. The joint effect of air pollution exposure and copy number variation on risk for autism. Autism Res. 2017 Apr 27.
Wikoff WR, Grapov D, Fahrmann JF, DeFelice B, Rom WN, Pass HI, Kim K, Nguyen U, Taylor SL, Gandara DR, Kelly K, Fiehn O, Miyamoto S. Metabolomic markers of altered nucleotide metabolism in early stage adenocarcinoma. Cancer Prev Res. 2015; 8(5):410-8
Polage CR, Gyorke CE, Kennedy MA, Leslie JL, Chin DL, Wang S, Nguyen HH, Huang B, Tang YW, Lee LW, Kim K, Taylor S, Romano PS, Panacek EA, Goodell PB, Solnick JV, Cohen SH. Overdiagnosis of Clostridium difficile Infection in the Molecular Test Era. JAMA internal medicine. 2015;175(11):1792-801.
Kim K, Ruhaak LR, Nguyen UT, Taylor SL, Dimapasoc LM, Williams CC, Stroble C, Ozcan S, Miyamoto S, Lebrilla C, Leiserowitz GS. Evaluation of Glycomic Profiling as a Diagnostic Biomarker for Epithelial Ovarian Cancer. Cancer Epidemiol Biomarkers Prev. 2014;23(4):611-21.
Education
Ph.D., Statistcs, University of Kentucky, Lexington KY 2003
M.S., Applied Mathematics, University of Kentucky, Lexington KY 1999